My name is Markia Smith. I am doctoral student in Pathology and Translational Science at UNC Chapel Hill.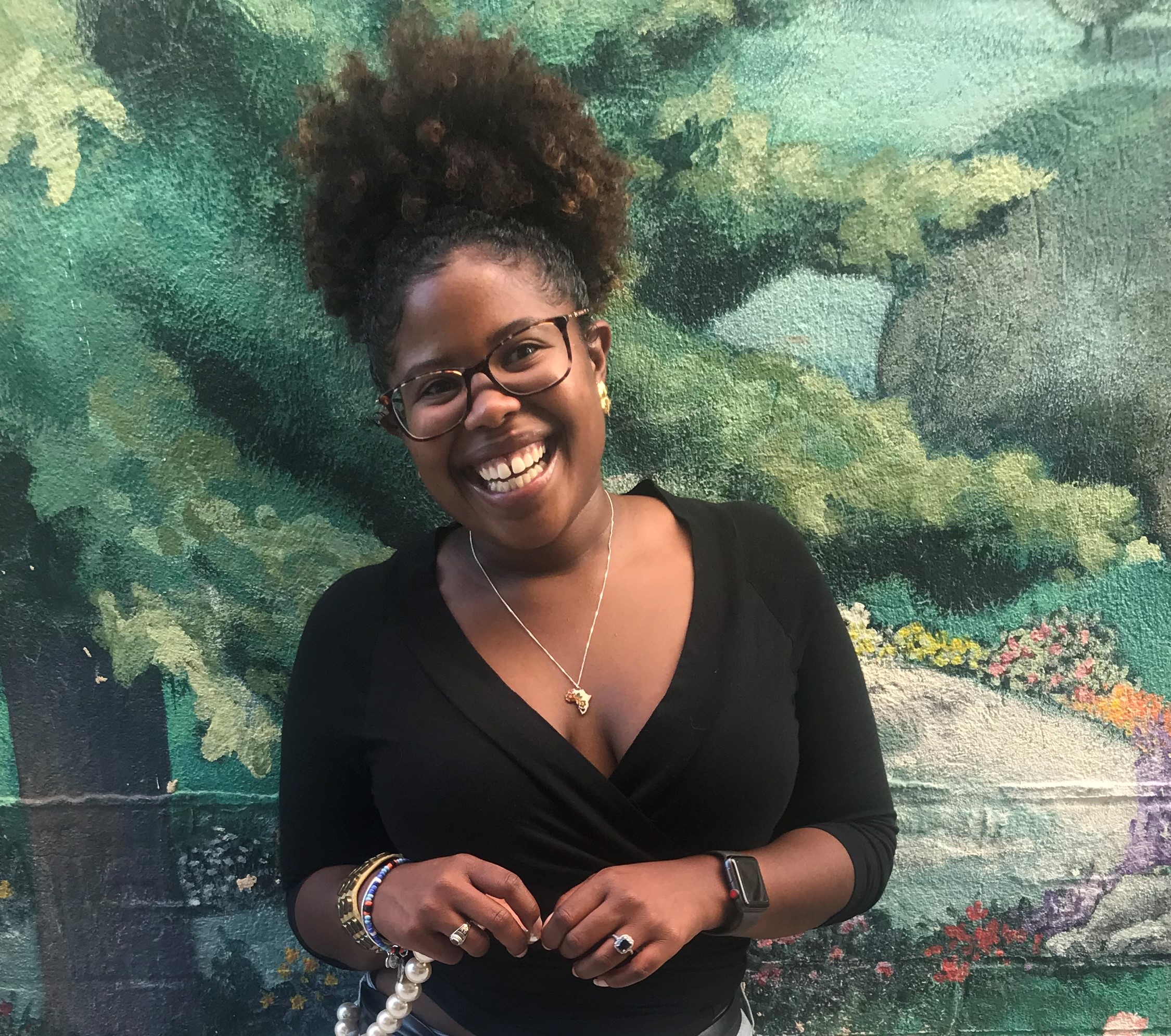 Under the guidance of my co-mentors, Drs. Katherine A. Hoadley and Melissa A. Troester, I am studying the interplay of the environment and genetics on health disparities in two different tumor types – breast and liver cancer. In addition, I participate in the Translational Medicine Program T32 training grant, through which I take part in a multi-year clinical experience with my clinical co-mentor Dr. Benjamin Vincent.
My long-term research and professional goals are to study the environmental and genetic interplay in cancer health disparities in minority groups and to expand on this research in my own lab as an independent investigator in academia.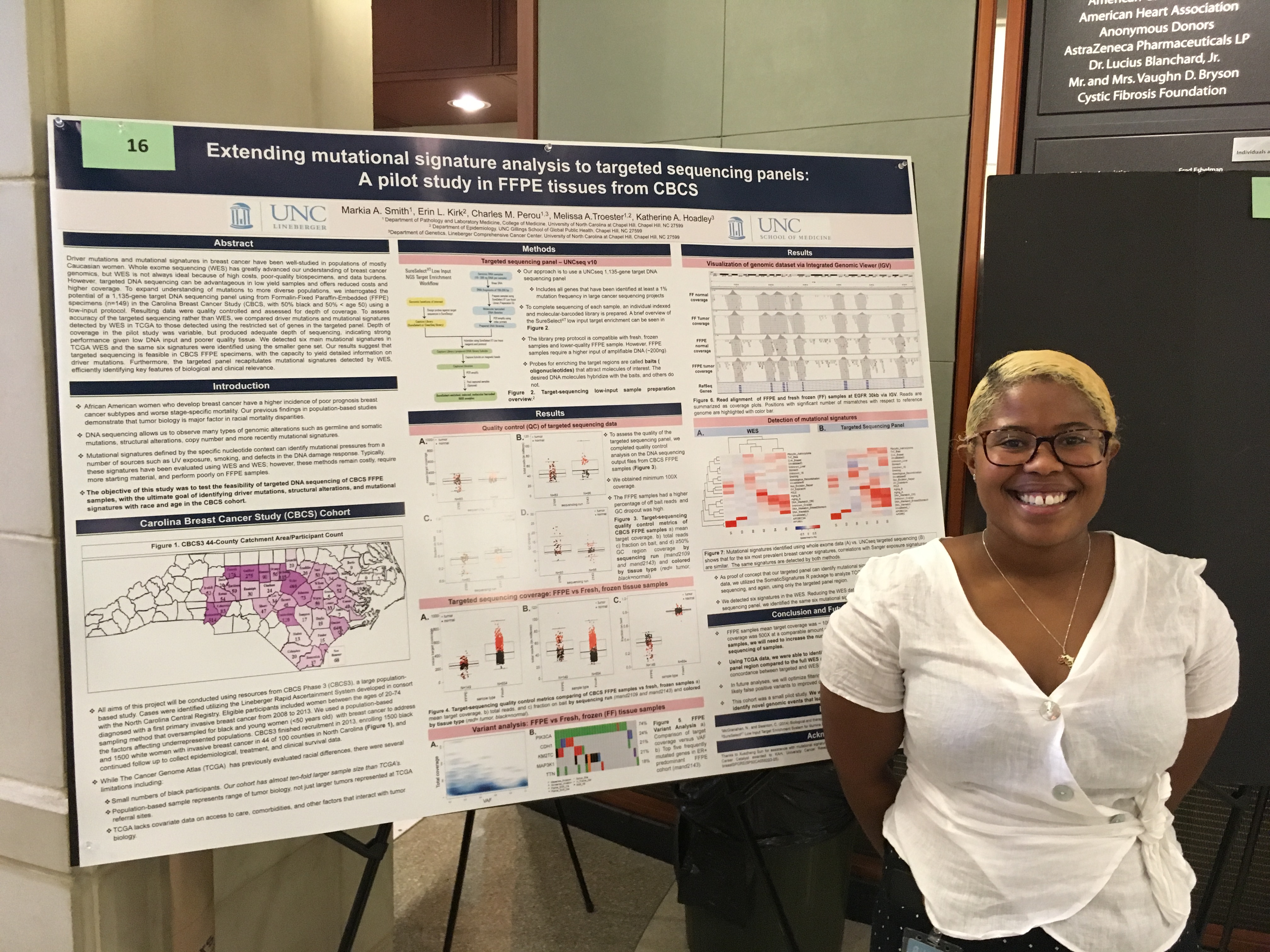 You can also find me on Twitter @MarkiaASmith, where I post about all things cancer, health disparities, data troubleshooting, and diversity + equity + inclusion efforts.
Outside of science, I am a volunteer doula, mentor for underrepresented populations, huge foodie, traveler (been to 39 of the 50 states thus far), and avid lifter.